Seit genau 2 Tagen habe ich einen Ohrwurm, den ich mir vermutlich beim Lackieren meiner Nägel eingefangen habe. Also habe ich mir gedacht, machste was draus, widmest dem Ohrwurm einen Eintrag, er passt ja auch zu meinen Nägeln. Die Farbe des Lacks ist wirklich einzigartig, mich sprechen immer wieder Leute an, wenn ich diese Farbe trage. Und sie passt hervorragend zu meinem grauen Anzug.
In a garden in a house of love, there's nothing real just a coat of arms
I'm not the pleasure that I used to be - so young - just eighteen
She, she, she, she Shine On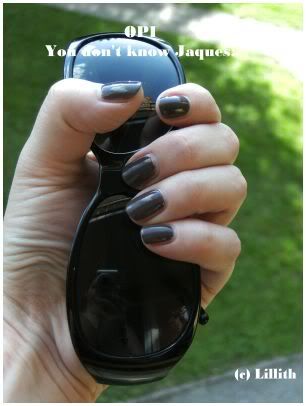 Unterlack, 2 Coats OPI Lack, 2 Schichten Überlack für besonderen Glanz - also shine on!