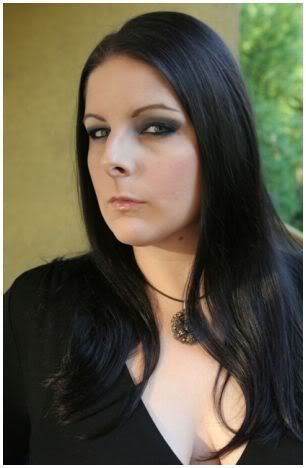 The raging storm inside of me, created me, in agony.
(lyrics by LAI)
Es gibt Tage, da tobt ein Sturm in mir. Meine Freundin
The Source
hat dieses Gefühl in einen Lidschatten verwandelt, den ich heute gerne in der der Rubrik Featuring vorstellen möchte. Storm God ist ein wunderschönes dunkles Blau, wie das Blau einer stürmischen Nacht, durchwirkt mit blauen und schwarzen Glanzpartikeln. Zwar gibt es viele Lidschatten, die im Topf ähnlich aussehen, aber die Enttäuschung ist groß, wenn man auf dem Lid dann ein widerlich gräuliches Endergebnis erhält. The Source's Lidschatten sind wirklich eine Wohltat, um damit zu arbeiten. Wie er im Topf aussieht, so sieht der Eyeshadow auch auf dem Augenlid aus.
Und jetzt mal ganz ehrlich, Ladies: Ist es nicht wunderbar, wenn man keine böse Überraschung bei dunklen Eyeshadows erlebt?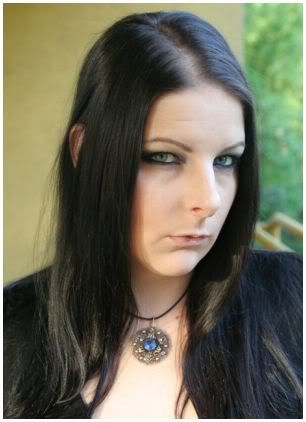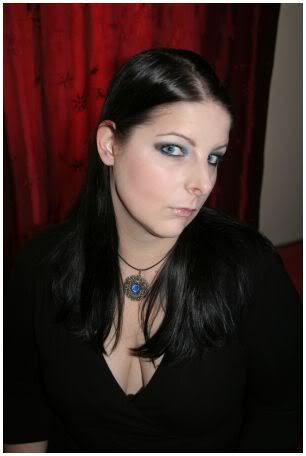 Verwendet habe ich folgendes:
Gesicht:

MAC Line Filler Base, MAC Studio Finish Concealer in NW15, MUFE HD Primer in Grün, MUFE HD Foundation, MUFE HD Puder in Invisible, MAC Accentuate/ Sculpt Shaping Powder, Benefit Dandelion
Augen:

UDPP, Lime Chrime Eyeshadow in Twighlight, The Source Storm God, MAC Eyeshadow Mylar Submarine, Manhattan Flüssigliner in Schwarz, MAC Feline Powerkhol, MUFE Smokey Lash Mascara
Augenbrauen:

MAC Brow Finisher in Clear und MAC Eyeshadow in Bark
Lippen:

MAC Prep & Prime Lips, MAC Lipstick Créme de Nude